Fast Delivery

Expert Advice

Exclusive Deals
Features & Benefits
The equipment includes:
Stainless steel aerial conveyor set, 11,5m.
Conveyor drive group 1cv with adjustable speed + tensioner group.
Stainless steel trolleys + stainless steel shackles, 60 units.
Stainless steel conveyor structure.
Electronic manual stunner Mod. ATM-002*.
Bleed/guts collecting trays*.
Cooling hanging cart Mod. CE-092* (cooling zone).
Automatic foot cutter Mod. TP-2517*.
Leg peeler Mod. REP-2007*.
Easy installation, assembly and cleaning.
All MEVIRSA equipment complies with CE and ISO safety standards.
*It can be purchased separately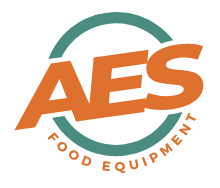 Delivery & lead times
We do our best to deliver within the lead times listed above. Although if you have any specific requests, please get in touch and we can see what we can do.
For international shipping, lead times may vary.

Fast Delivery

Request a quote for
international shipping