Fast Delivery

Expert Advice

Exclusive Deals
Features & Benefits
The right or left handed SHC140, with a 1.5 in (38 mm) cutting depth, or SHC 165 with a 2 in (51 mm) cutting depth are ideally suited for:
Beef: Breaking forequarter and beef plates, also hot and cold ribbing.
Pork: Ham and shoulder marking, ribbing and chine bone removal
Lightweight with hydraulic power – no bogging down, no motor icing, low noise, and instant stop.
Heavy duty gears made to withstand all uses in the packing plant industry.
Rugged, corrosion resistant construction for optimum hygiene.
New style USDA approved blade guard for easy internal sanitation.
Lever style adjustable depth gauge for precise depth control cutting.
Instant blade stop.
Meets national and international requirements for hygiene and safety.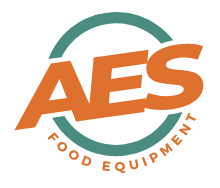 Delivery & lead times
We do our best to deliver within the lead times listed above. Although if you have any specific requests, please get in touch and we can see what we can do.
For international shipping, lead times may vary.

Fast Delivery

Request a quote for
international shipping