Ø48mm Tubular Roll Over Switch – Meat Rail
Round bar rail system 48mm – tubular roll over switch meat rail

Steel sherardisied treatment roll over switch: brackets of solid 50×20, moulded structure.

The switch is assembled on a plate and operated with a PVC handle.

The standard heights between the top of the rail and the underneath structure are 120, 135, 280.

Monorail meat rail switch
AES Food Equipment is the UK's main distributor for Couedic Madore
Lead Time Estimated Delivery:
30/11/2023
(UK Shipping Only)
Fast Delivery

Expert Advice

Exclusive Deals
Features & Benefits
Steel galvanized roll over switch : brackets of solid 50×20, moulded structure
The whole is assembled on a plate
The switch is operated with a PVC handle
The standard heights between the top of the rail and the underneath structure are 120,135,280.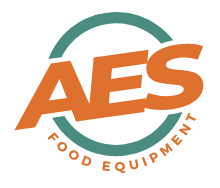 Delivery & lead times
We do our best to deliver within the lead times listed above. Although if you have any specific requests, please get in touch and we can see what we can do.
For international shipping, lead times may vary.

Fast Delivery

Request a quote for
international shipping