Sheep Restrainer for Stunning
This machine is used to feed live sheep from the lairage to the stunning area. Rubber belting insures there is minimal stress on the animal prior to stunning.
The inner chassis is manufactured in galvanised mild steel with rubber belting and stainless steel top covers. This unit is electrically controlled by a foot pedal. Designed & manufactured to meet customer's specific requirements.
Lead Time Estimated Delivery:
01/03/2024
(UK Shipping Only)
Fast Delivery

Expert Advice

Exclusive Deals
Features & Benefits
Restrainers are heavy-duty galvanised steel frames with PVC belts, PVC guide strips and width adjustment. They consist of the following:
•    2 off stainless steel covers
•    2 off heavy-duty PVC belts with guide strips at either end which are moulded to the belts
•    Control panel for foot pedal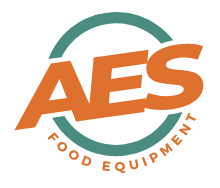 Delivery & lead times
We do our best to deliver within the lead times listed above. Although if you have any specific requests, please get in touch and we can see what we can do.
For international shipping, lead times may vary.

Fast Delivery

Request a quote for
international shipping