Pneumatic Electric Stunning Tongs
Electric Stunning Tongs – Pneumatic Operation from Hubert Haas.
The pneumatic closing mechanism significantly eases the workload for the operator. The electrodes make contact safely, and both the closing and stunning durations can be adjusted. This equipment comes in two sizes suitable for pigs and sows. It is straightforward and safe to use and can be operated alongside a manual or automatic heart electrode. The Hubert Haas pneumatic electric stunning tongs are also compatible with all types of animal stunning devices that have a control unit. It can process approximately 180 animals per hour. Suitable for electric stunning in stunning box or stunning in a restrainer for pigs and sheep.
AES Food Equipment are the exclusive UK & Ireland agent for Hubert Haas pig slaughtering equipment
Lead Time Estimated Delivery:
25/12/2023
(UK Shipping Only)
Fast Delivery

Expert Advice

Exclusive Deals
Features & Benefits
Optional: stunning fork
Suitable for trap anaesthesia or for anaesthesia in the restrainer for pigs and sheep
Simple and safe application
Switchless operation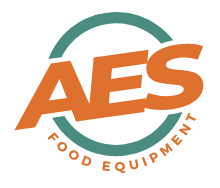 Delivery & lead times
We do our best to deliver within the lead times listed above. Although if you have any specific requests, please get in touch and we can see what we can do.
For international shipping, lead times may vary.

Fast Delivery

Request a quote for
international shipping