Electric Stunner Pigs & Sheep – HAAS TBG200
Discover the Hubert HAAS TBG 200: your advanced Electric Stunner for Pigs and Sheep. It meets EC Regulation No. 1099/2009, complies with national animal protection laws from 1 January 2013, and follows the latest VDE rules.
The TBG200 features three settings: 1.3A, 1.6A, and 2.0A. It's a user-friendly, plug-and-play electric stunning unit for pigs and sheep. You can record data onto a USB stick and transfer it to a PC using the provided INSPECTOR software (note: not MAC compatible). We also include a set of HAAS electric stunning tongs with the unit.
The TBG 200 leads the way in humane stunning, ensuring quick adherence to animal welfare standards. Its stunning tongs, designed for humane efficiency, deliver a quick and effective stun. Durable and easy to use, this unit is the top choice for industry experts.
Choose the Hubert HAAS TBG 200 for unmatched quality, compliance, and dedication to animal welfare. This Electric Stunner for Pigs and Sheep is vital for any meat processing business committed to ethical practices. It promises top-tier performance and dependability.
For more information on the importance of electric stunning and data recording in meat processing, and to understand the regulations surrounding animal welfare during slaughter, you can visit: Humane Slaughtering Association.
AES Food Equipment are the exclusive UK & Ireland agent for Hubert Haas pig slaughtering equipment
Lead Time Estimated Delivery:
18/12/2023
(UK Shipping Only)
1 in stock
Fast Delivery

Expert Advice

Exclusive Deals
Features & Benefits
The TBG 200 represents quality "Made in Germany" and stands out due to its simple and safe handling. High-quality components and innovative technology ensure a long service life and high meat quality. The device can also be used for emergency killing in the event of epidemic outbreaks.
Rapid current increase in the 1st second to max. 2.3 A
Visual and audible signal for minimum stunning time not reached
Visual and audible signal of minimum stunning time reached
Visual and audible signal for minimum current 1.3 A (for pigs) or 1.0 A (for sheep) not reached within the 1st second and/or not maintained throughout stunning time
Integrated displays with voltage, current and frequency (V/A/Hz)
Combined brain-heart stunning possible
3 stunning programmes for different animal species/sizes and operating modes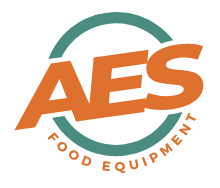 Technical Specs
Equipment:
Plastic casing or optional stainless steel casing
Electronic high frequency with optimised stunning parameters for high meat quality
Powerful 2.3 A transformer
Integrated data recorder for monitoring parameters relevant to animal welfare: current strength (A), voltage (V), frequency (Hz) and minimum stunning time (sec.)
USB stick for data logging/transfer
Stainless steel stunning tongs with coiled cabel, special handles and copper electrodes with centre spike for secure contact.
Data analysis software:
The stunning parameters are analysed in the form of daily or monthly statistics showing date, time and various faults
Individual animal data displayed as a graph, scale or table leaf.
| | |
| --- | --- |
| Technical Data | |
| Dimensions | 400 x 225 x 300 mm |
| Weight | approx. 21 kg with wall mounting platee |
| Protection class | II |
| IP protection class | 65 |
| Mains connection | 230 V 50 Hz |
| Slaughtering capacity | approx. 120 pigs/sheep per hour |
| Current strength | 2.3 A |
| Voltage | 250 V – 380 V |
Delivery & lead times
We do our best to deliver within the lead times listed above. Although if you have any specific requests, please get in touch and we can see what we can do.
For international shipping, lead times may vary.

Fast Delivery

Request a quote for
international shipping