Hoof Remover for Pork
For removing the hoofs from pork trotters
Machine constructed totally in stainless steel
Approximate Production: 500 legs pork/hour
Equipped with rotation inverter and emergency stop
Electrical panel made in stainless steel
Start control machine with pedal (hands free)
Lead Time Estimated Delivery:
10/01/2024
(UK Shipping Only)
Fast Delivery

Expert Advice

Exclusive Deals
Features & Benefits
Production: 500 hooves/hour
Power: 0.75 Kw
Tension: 240/400 V
Water consumption: 1.3 m3/h
Dimensions (LxWxH): 650x400x1050 mm
Weight: 130 Kg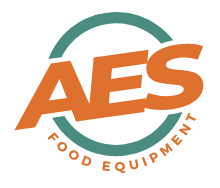 Delivery & lead times
We do our best to deliver within the lead times listed above. Although if you have any specific requests, please get in touch and we can see what we can do.
For international shipping, lead times may vary.

Fast Delivery

Request a quote for
international shipping