Fast Delivery

Expert Advice

Exclusive Deals
Features & Benefits
Energy efficient
After rinse program with clean water
After rinse with clean water
Adjustable washing program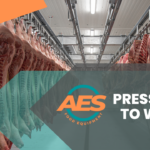 Technical Specs
The installation is constructed of solid plates and profiles of stainless steel 304. The cabinet is easy to clean. By a large door the inside is well accessible for internal cleaning. The tank is constructed with a slanting bottom, enabling a quick flow of water towards the drain when emptied. At the back of the cabinet are drive of spraying arms, pump and eventually dosing pump in a blocked room. By removable hatches this room is accessible.
Dimensions of the norm trolley according DIN 9797:
790 x 675 x 700 mm (lxwxh)
790 x 675 x 950 mm (lxwxh)
Depending on the pollution of the nom trolley the washing time can be adjusted up to 30 minutes maximum. After the main wash the norm trolley is rinsed during the after rinse with clean water to remove the residual detergents. On the after rinse is a reducer installed. After finishing washing program the door opens and the norm trolley is brought outside. It can be taken and the next one can be placed to clean.
Delivery & lead times
We do our best to deliver within the lead times listed above. Although if you have any specific requests, please get in touch and we can see what we can do.
For international shipping, lead times may vary.

Fast Delivery

Request a quote for
international shipping