AK-RAMON TS-200 GF – Tray Sealer
Semi-automatic tray sealer AK-RAMON TS-200 GF
Totally manufactured in AISI 304 stainless steel.
Die set in anodised aluminium.
Semi-automatic tray sealer.
Equiped with gas flushing.
Automatic sealing system.
Automatic film power supply.
Lead Time Estimated Delivery:
29/12/2023
(UK Shipping Only)
Fast Delivery

Expert Advice

Exclusive Deals
Features & Benefits
Acoustic and luminous signal from the end of the cycle.
Cut of the film by the back side.
Digital panel with sealing temperature regulator (0°-230° C).
Compact and robust model.
Easy mold change, molds are interchangeable in a few seconds.
Fast heating of the selected temperature.
It allows to work with different types of tray materials, PP, PET, ALUMINIUM…
Voltage: 220 V/ 1ph/ 50 Hz.
Maximum sealing surface: 280×192 mm.
Film roll width: 220 mm.
Power: 900 W.
Standard molds
Multi-mold for 3 different sizes: 260×192 mm; 224×192 mm; 137×192 mm.
1/8 GN (168×130 mm).
1/4 GN (160×260 mm).
Any type and shape of die set can be manufactured according to the customer trays.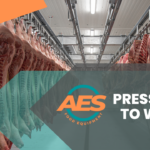 Delivery & lead times
We do our best to deliver within the lead times listed above. Although if you have any specific requests, please get in touch and we can see what we can do.
For international shipping, lead times may vary.

Fast Delivery

Request a quote for
international shipping