Fast Delivery

Expert Advice

Exclusive Deals
Features & Benefits
Digital panel with sealing temperature regulator (0°-230° C).
Ergonomic and robust model.
Easy mold change, molds are interchangeable in a few seconds.
Easy and fast heating of the machine.
It allows to work with different types of tray materials, PP, PET, ALUMINIUM…
Voltage: 220 V/ 1ph/ 50 Hz.
Maximum sealing surface: 210×155 mm.
Film roll width: 150 mm.
Power: 900 W.
Includes 137×192 mm die set.
Standard molds
137×96 mm (2 trays).
1/8 GN (168×130 mm).
Any type and shape of die set can be manufactured according to the customer trays.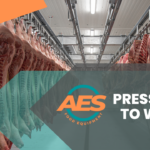 Technical Specs
Food thermosealing is a method of closing trays by applying pressure and heat to a plastic film using tray sealers such as those produced by AK RAMON. It is also known as heat sealing and serves to isolate the products stored in the container from air and other external agents such as bacteria and microbes.
The main characteristics of a good manual tray sealer are that it can be adapted to all types of heat sealable containers and guarantees rapid heating of the Teflon plate thanks to a power that must be at least 900 W to reach 230º C.
There are many advantages to using heat sealing for food preservation:
It offers a more attractive and hygienic presentation of the food for the consumer.
Heat-sealing allows food to be kept in excellent condition, preventing it from being crushed.
The use of heat-sealing facilitates the storage of food in suitable plastic containers or heat-sealable trays.
It allows large quantities of food to be packaged in short periods of time.
It can be used in any type of business such as butchers, fishmongers, delicatessens, fruit shops, supermarkets, catering companies, take away and restaurants.
Delivery & lead times
We do our best to deliver within the lead times listed above. Although if you have any specific requests, please get in touch and we can see what we can do.
For international shipping, lead times may vary.

Fast Delivery

Request a quote for
international shipping