Fast Delivery

Expert Advice

Exclusive Deals
Features & Benefits
Adjustable Thickness: Easily customize burger thickness to meet your preferences.
Variable Diameter: Accommodates burger sizes from 130mm to 25mm.
Impressive Production: Achieve up to 1,800 hamburgers or 3,600 meatballs per hour.
Versatile Shapes: Create various shapes, including circular hamburgers, oval hamburgers, meatballs, croquettes, and cannelloni.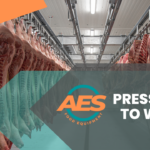 Technical Specs
Round Burgers: Available in 100/115/130mm sizes.
Oval Burgers: Measuring 110 x 80 mm.
Meatballs: Offered in 22/32/40/65mm sizes.
Croquettes: Crafted at 50x 25 mm dimensions.
Cannelloni: Shaped perfectly at 70 x 25 mm.
Mould Diameters: 40mm/65mm/100mm/115mm/130mm
Safety First: Equipped with safety micro switches on the lid and dispenser plate.
Efficient Motor: Powered by a 220V/1 ph/50 Hz motor with low-voltage movement (24V).
Delivery & lead times
We do our best to deliver within the lead times listed above. Although if you have any specific requests, please get in touch and we can see what we can do.
For international shipping, lead times may vary.

Fast Delivery

Request a quote for
international shipping