Dyson Airblade™ Hand Dryer
The fastest, most hygienic hand dryer is the Dyson Airblade™. The hand dryer filters the air before it reaches the hands. In just 10 seconds the water is removed from your hands by a 'blade of air'. Furthermore, the Airblade™ hand dryer is cheaper than conventional hand dryers. The Dyson Airblade™ uses up to 80% less energy. The HEPA H12-filter enables the Airbladetm to remove up to 99,9% of the bacteria present.
Lead Time Estimated Delivery:
12/01/2024
(UK Shipping Only)
Fast Delivery

Expert Advice

Exclusive Deals
Features & Benefits
Options and/or accessories
Protective cover for the Dyson Airblade™; for protection during cleaning activities.
Benefits
Low energy consumption
Fast and effective
Dry hands
Up to 80% more economical than conventional hand dryers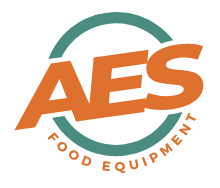 Delivery & lead times
We do our best to deliver within the lead times listed above. Although if you have any specific requests, please get in touch and we can see what we can do.
For international shipping, lead times may vary.

Fast Delivery

Request a quote for
international shipping